FOR IMMEDIATE RELEASE: IMPORTANT UPDATE (March 5, 7:42 PM PST)
To Participants, Teachers, and Attendees of the Classical Festival:
These are unprecedented times we live in today. Effective immediately Forest Ridge School of the Sacred Heart, our festival venue, has cancelled all events at their location until further notice. This was based on the counsel of their attorney and King County's official recommendation to avoid gatherings consisting of more than ten people.
Although this is unfortunate, there is nothing the Seattle International Piano Festival can do to influence their decision. The SIPF has adjudicators secured for the event who are ready to hear and evaluate your performances. In light of this, the 2020 Classical Viennese Festival will convert to a pre-recorded online format. Here's what this means for you.
Making recordings provides an entirely new educational experience. It is both a valuable skill, and provides its own unique challenges. Your recordings are useful on many levels — you may use them to apply for other events or create an ongoing portfolio of accomplishments that are ready to submit at a later date for college admissions, competitions for youth and adults, and for sharing on social media. We can all make this a positive experience.
As planned, within 2-4 weeks, adjudicator comments and awards will be distributed via mail to your instructor's mailing address.
Submit a recorded video between now and Saturday, March 14 at 11:59 pm via our online submission form. Record your selection as many times as you would like. Use your own piano, your teacher's piano, or find another instrument on which you have permission to record.
Recordings must conform to the following standards and procedures:
Recordings must consist of unedited, uninterrupted video footage of the participant from a single camera angle with coverage of the performer's hands and face at all times.
Recordings must begin with the participant stating his or her name in a clear voice.
Recordings must be cued to begin within five seconds after the performer identifies him or herself.
Recordings must feature the work with which the participant originally entered.
Recordings must be uploaded to YouTube and set for public access.
The entry form will accept your links. Enter the performer's name exactly like you entered in the original competition entry form. The form will go offline when the deadline lapses. Please ensure you receive an automated confirmation message within minutes of your entry. Failure to receive a message indicates a transmission issue or incomplete submission. If you don't get a confirmation immediately, write to [email protected]
Have fun with your recordings. Dress up and share your recently made videos with family and friends.
— SIPF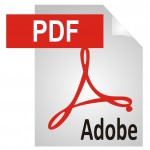 Original itinerary and program for 2020 Festival: